Time-tech spectraUltra-fast spectroscopy at the ultimate price/performance ratio*
Ultrafast Transient Absorption Spectroscopy System
Ultrafast Transient Absorption Spectroscopy
Time-resolved transient spectroscopy can be used to study the evolution of quantum states and dynamical processes such as interactions between states. Such as various dynamic processes occurring in surfaces, solutions, polymers, optoelectronic materials and life sciences.

Overview
Parameters
Test Report
Overview
System Introduction
The transient absorption spectrometer uses the pump-probe technique to achieve time-resolved functions at different scales. A pulsed laser beam is split and one beam is used as a pump source to excite the sample and one beam is used as a probe to detect the absorption source by generating white light through a nonlinear optical crystal. In the ultrafast transient absorption spectroscopy system, the time difference (delay time) between the two is achieved by adjusting the optical delay stage. Finally, the transient spectrum of the sample and its kinetic information are obtained by a high-speed COMS spectrometer and a data acquisition and analysis system.
Technical Advantages - Customization
Ultrafast Transient Absorption Microzone Expansion Module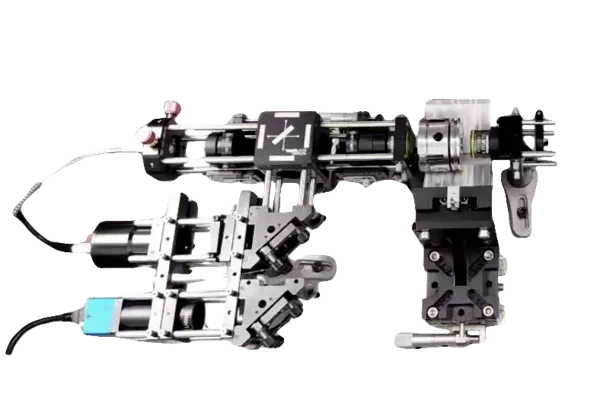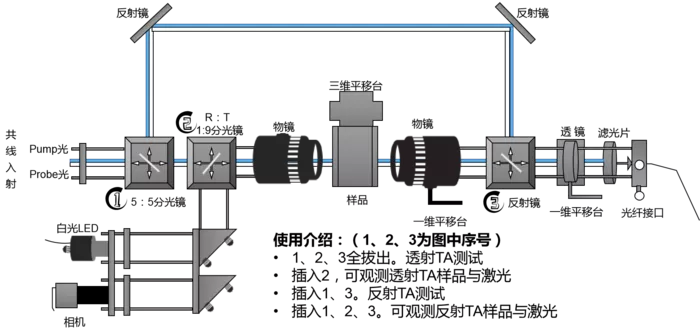 Ultrafast transient absorption mid-infrared expansion module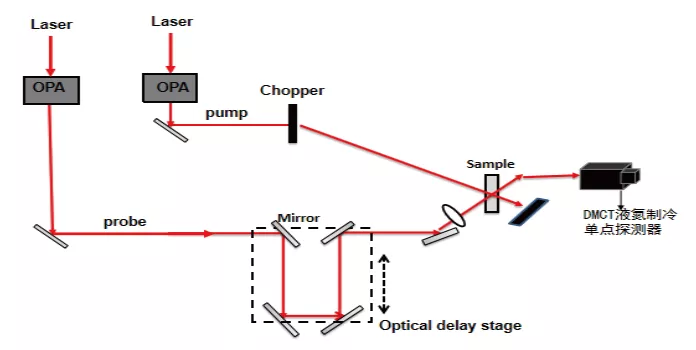 The module is equipped with a DMCT liquid nitrogen-cooled single-point detector and a mid-infrared monochromator. The spectral detection range is up to: 2μm-14μm, single point kinetics and spectral scan can be acquired to obtain transient spectra, and can be integrated with ultrafast transient absorption spectroscopy systems.
Data Acquisition Software Data Analysis Software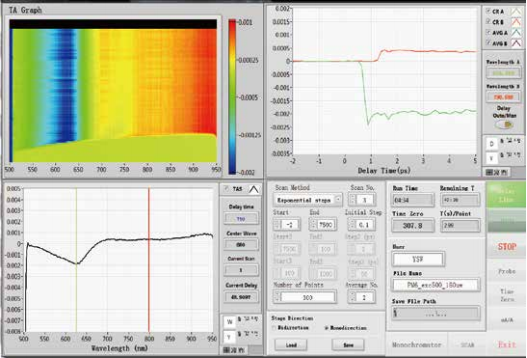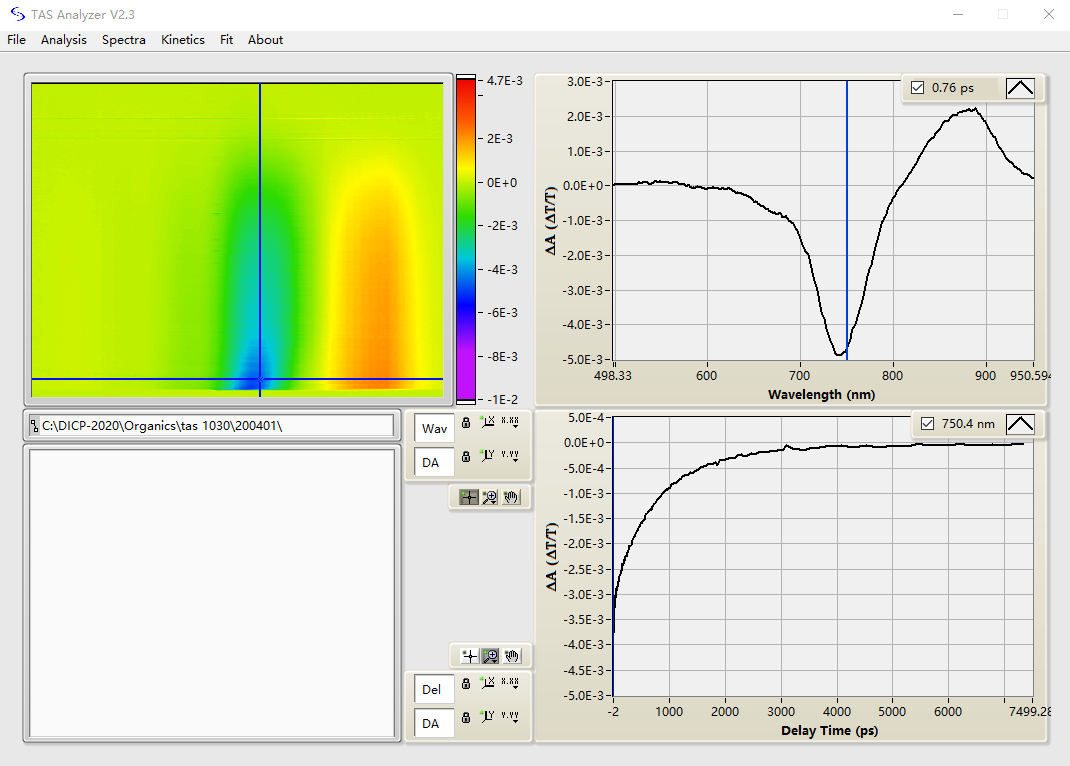 The system is equipped with professional data acquisition software, which can complete data acquisition and parameter setting of various modes of samples. The system is equipped with professional data analysis software, which can complete a variety of data observation and analysis of samples.
Implement 2D and 3D data UC Egyptian mode, kinetic curve real-time observation. Kinetic curve fitting, time zero correction, homogenization processing and many other powerful functions.
Custom functions can be added according to user requirements                                                                                                             Custom functions can be added according to user requirements
Parameters
Test Report