Bio-Micro-Nano Processing and Manufacturing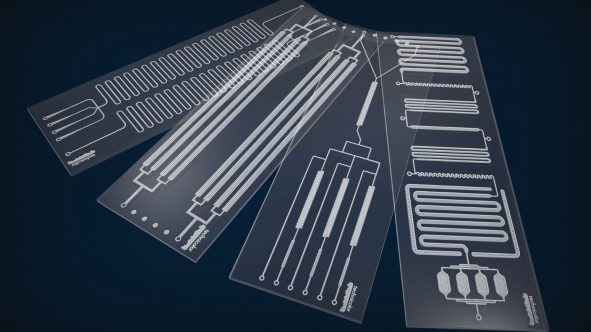 Services - Quotes
Micro and Nano Processing
The convergence and intersection of microelectronics and biological sciences has greatly promoted the development of new medical treatment technologies and has become one of the current research hotspots. Modern bioelectronic and scientific research requires in-situ, real-time regulation, treatment and detection and sensing inside cells or animals at the microscopic scale. For this reason, we have launched our micro and nano-processing prototyping service to help our customers achieve the fastest possible product validation.
Services - Evaluation Consulting
Drawing optimization and process determination
In order to best achieve this, we will first evaluate your drawings, provide suggestions for drawing modifications, and recommend the appropriate process and equipment for processing. In addition, our company promises to destroy the records of your drawing files in the local computer after the delivery is completed to achieve absolute protection of customer privacy.
Services - Delivery Guarantee
Structural testing characterization report
In order to guarantee the quality of the delivery, we provide a quality report on the finished product (usually an optical inspection report). But at the same time, we additionally provide measurements of surface geometric parameters and mechanical characteristics of the finished product. This covers tests on the three-dimensional dimensions of the components, contours, film thickness, surface roughness, tensile, transmission characteristics, durability, etc.
Micro and Nano Chips or Devices
Micro and nano structures
CMOS-MEMS Microfluidics
Micro and nano structures
Digital Microfluidics (DMF)
Micro and nano structures
PCR amplification chip
Micro and nano structures
Capillary electrophoresis chip
Micro and nano structures
Microneedle
Micro and nano structures
μTAS chip, DEP dielectric electrophoresis
Wearable/implantable devices
Micro and nano structures
Implantable Biosensors
Brain-computer interface, electronic cochlear implant, retina chip
Micro and nano structures
Implantable Brain-Computer Interface
ECoG electrode, retinal electrode
Processes
Electron-beam lithography (E-beam lithography)
Processes
Nanoimprint lithography (Nanoimprint lithography)
Processes
Lithography (Photolithography)
Processes
Focused ion beam etching (Focused ion beam/FIB milling)
Processes
Electroforming (LIGA)
Processes
3D Printing (3D Printing)
Optical microscopy (Microscopy)
Profilometer (Profilometer)
Sheet Resistance Measurement