Time-Tech Spectra micro-area reflectance|transillumination|absorption integrated system*
Ultrafast transient absorption microscope system Ultrafast Transient Absorption Microscope
The mFemto-UM100 series is compatible with a variety of detection modes: micro-area reflection/transmission mode, laser scanning imaging mode (transmission), which can be freely matched according to user requirements.
will bring the following advantages to your research.
<1 micron spatial resolution, nanosecond femtosecond free expansion
Automated program control, single wavelength / full spectrum acquisition mode
Highly customizable, high and low temperature, high voltage, magnetic field, electric field, polarization, double excitation fixture
Overview
Parameters
Application Examples
Overview
[System Introduction]
Ultrafast Transient Absorption Microscopy Imaging System UM100: This system is designed to combine a microscope and a femtosecond laser for the detection of photoexcited transient absorption spectra, kinetic processes, and imaging of transient absorption spectra of micro and nano samples. The system has both ultrafast time resolution (femtosecond) and spatial resolution of <1um.
The UM100 is a "one-stop-shop" inspection system that includes a complete pump-probe optical system, optical and electronic accessory system, optical delay line and data acquisition computer, as well as the corresponding software system.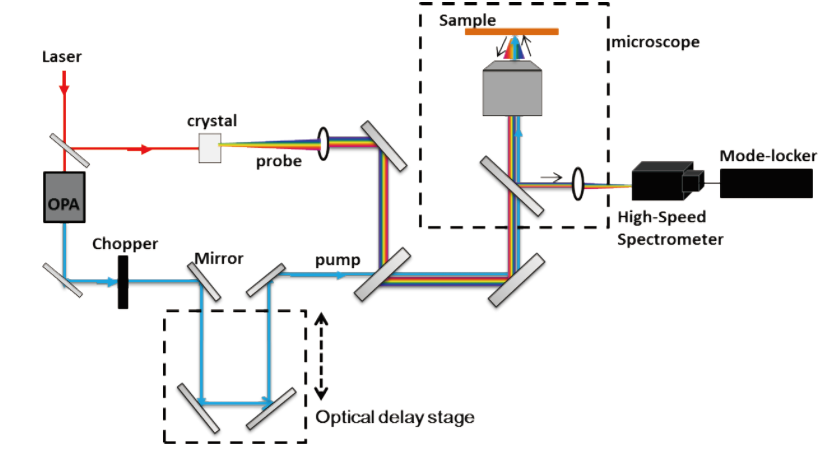 Technical Advantages - Customization
Ultrafast Transient Absorption Microzone Expansion Module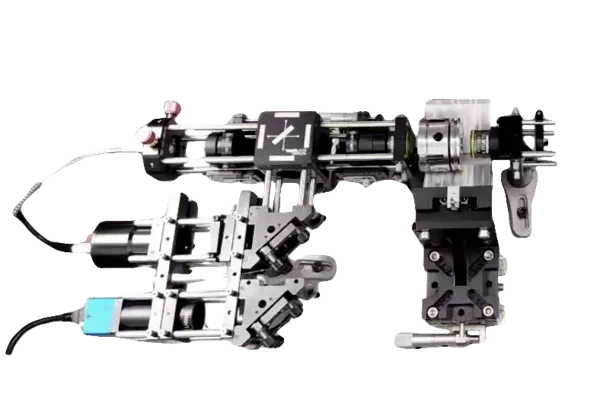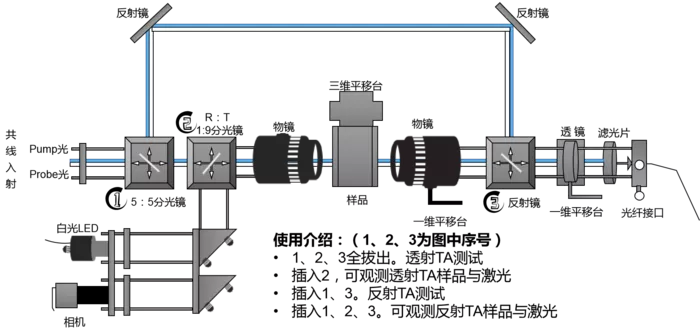 Ultrafast transient absorption mid-infrared expansion module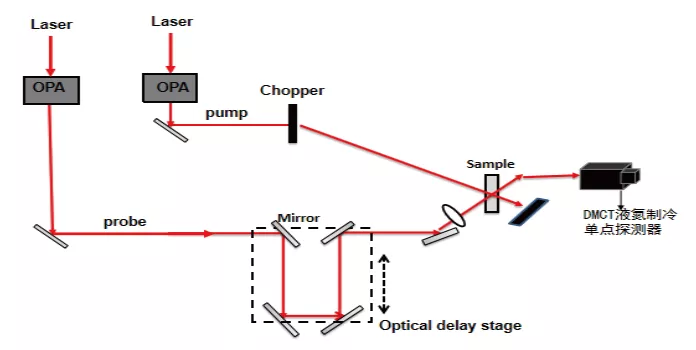 The module is equipped with a DMCT liquid nitrogen-cooled single-point detector and a mid-infrared monochromator. The spectral detection range is up to: 2μm-14μm, single point kinetics and spectral scan can be acquired to obtain transient spectra, and can be integrated with ultrafast transient absorption spectroscopy systems.
Data Acquisition Software Data Analysis Software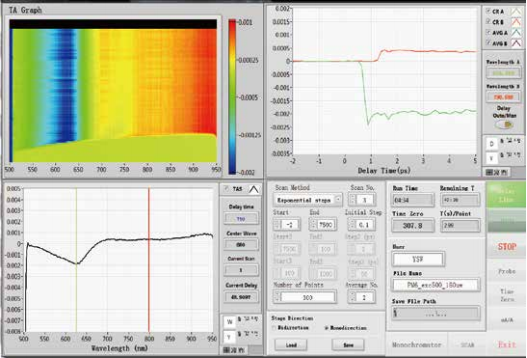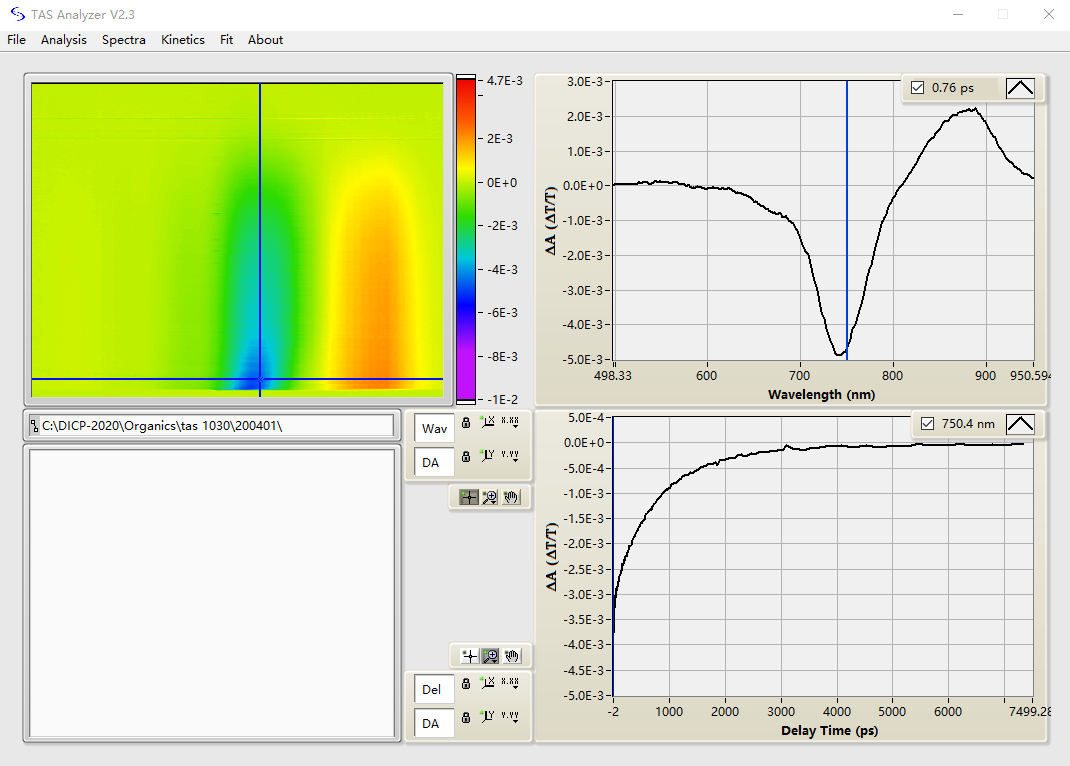 The system is equipped with professional data acquisition software, which can complete data acquisition and parameter setting of various modes of samples. The system is equipped with professional data analysis software, which can complete a variety of data observation and analysis of samples.
Implement 2D and 3D data UC Egyptian mode, kinetic curve real-time observation. Kinetic curve fitting, time zero correction, homogenization processing and many other powerful functions.
Customized functions can be added according to user requirements Customized functions can be added according to user requirements
Parameters
Application Examples